About
Welcome to LaMeire College Consulting!
The principle behind LCC is simple: Offer the highest quality college advisement service in the Bay Area at an affordable price.
I specialize in helping high-achieving students earn admission to top-tier universities and the University of California. Having worked in college admissions and consulting since the late 1990s,  I have placed hundreds of students into these schools. By keeping abreast of trends and changes in policy through industry contacts, I offer my students a strategic advantage in the application process.
I encourage you to browse the blogs, articles, video, and other media. After this, you can contact me at eddie@lameirecollegeconsulting.com to schedule an appointment.
I hope to speak with you soon!
-Eddie LaMeire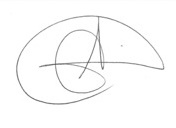 Meet Our Essay Consultants
Meet Our Team